MOUSE DRAG

1. Select a shape that needs to be moved.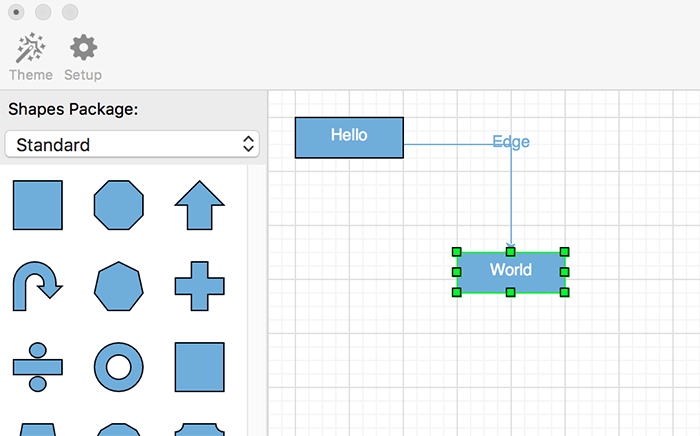 2. When using the mouse to drag the selected shape, the minimum distance that the shape moves is related to grid size.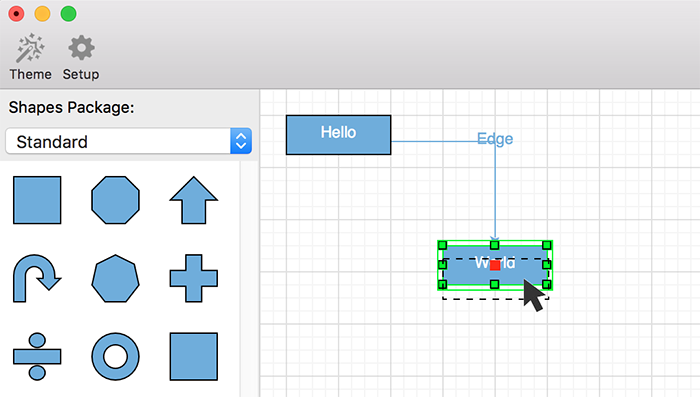 3. But hold the alt key, you can drag freely.
DIRECTION KEY
Click direction key (to up, to down, to left, to right) to move the shape.